Win a Custom Poem on Wood!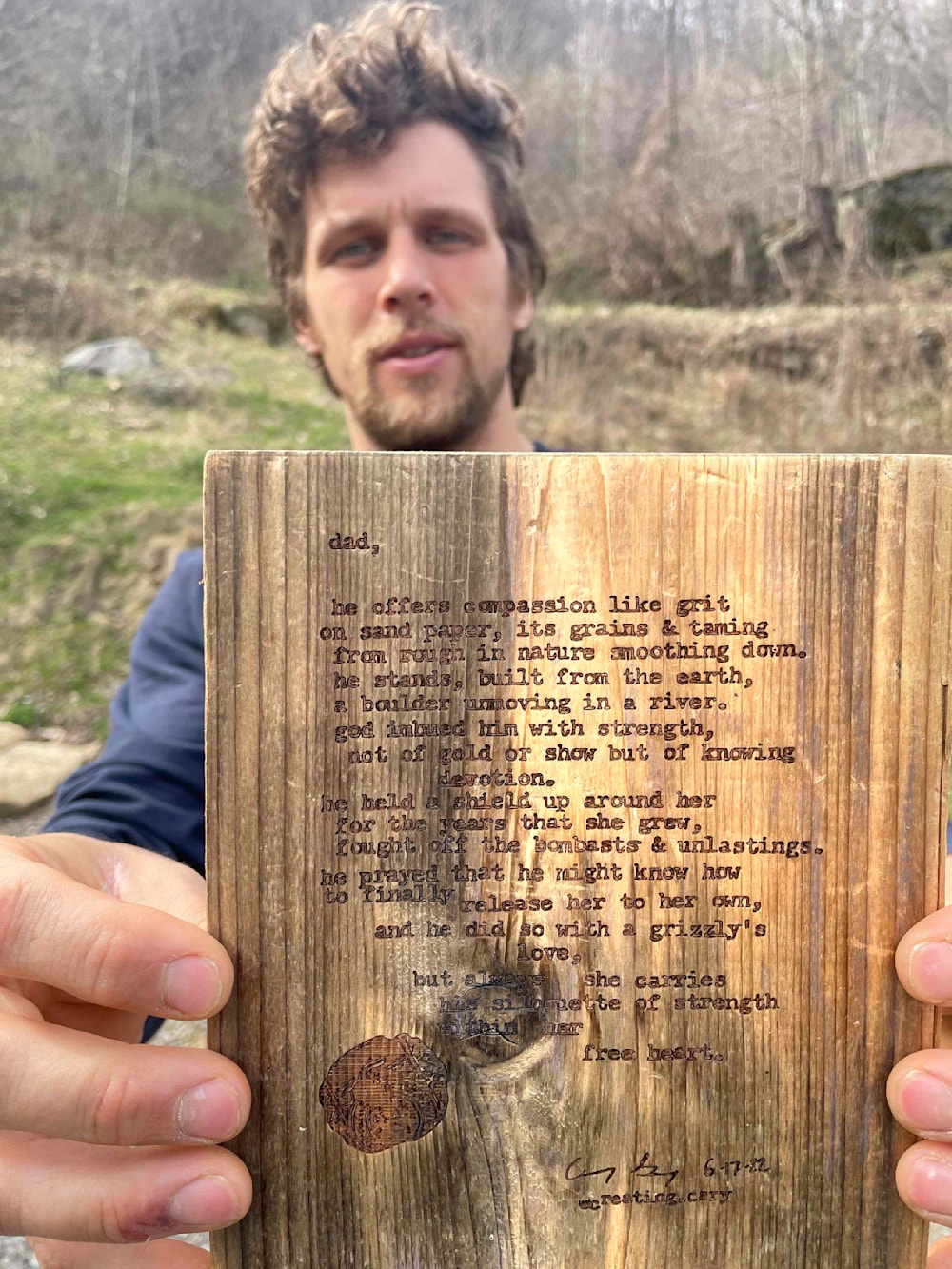 Hey everyone! I'm giving away a custom poem lasered onto wood. Keep the original signed paper copy, too!
(Value $100)
To enter, fill in your name and email address below AND follow my instagram @creating.cary and tag a friend in the post announcing the giveaway (Today, March 1st.)
The winner will be announced next Wednesday, March 8th!

I also have a special prize for EVERYONE who enters,
EVEN IF YOU DON'T WIN:
As soon as the giveaway ends,
I will give you a one-time discount to buy anything on my site and Etsy at 25% OFF!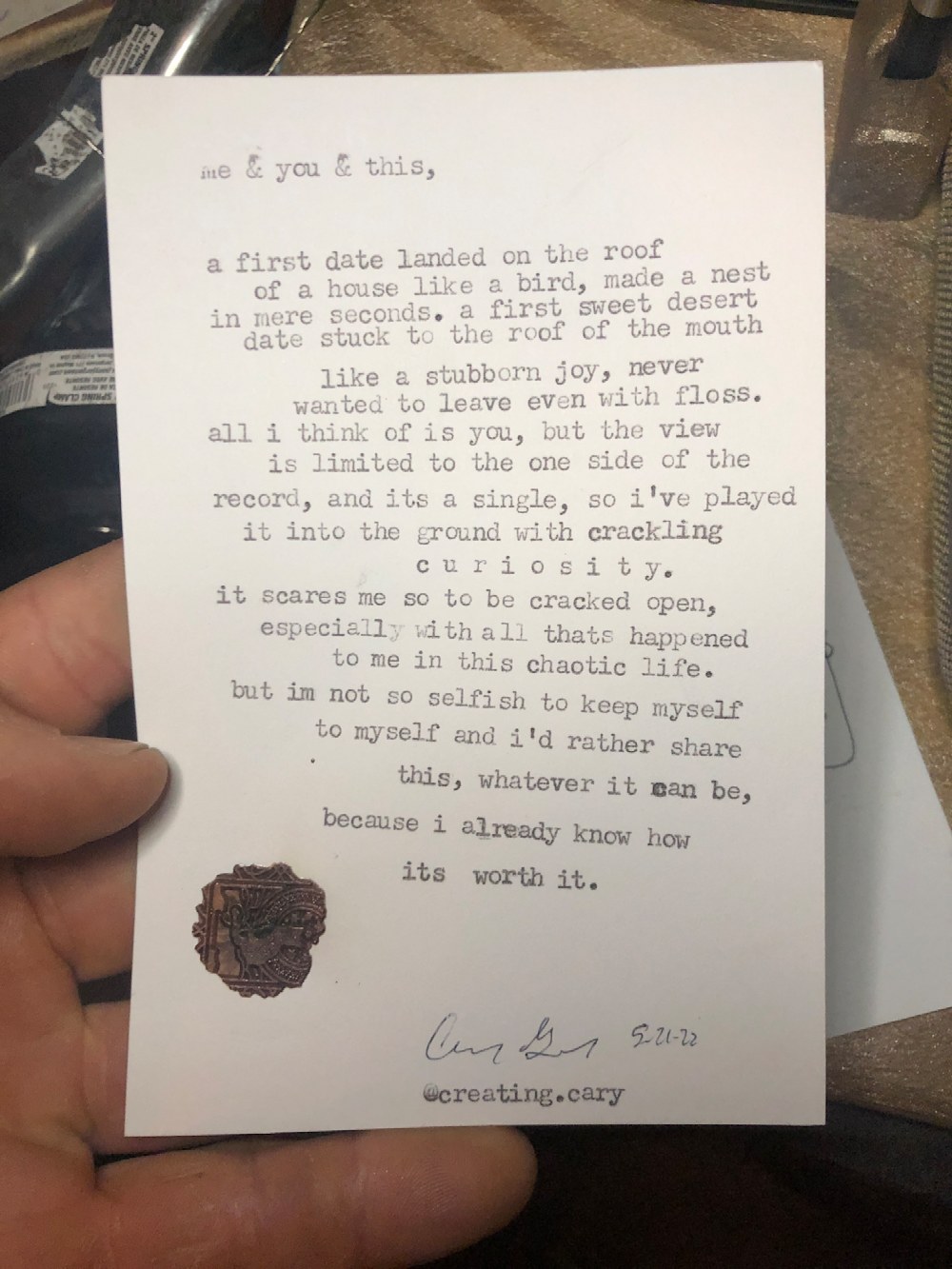 To enter the giveaway, just fill out this form:
I'll follow up in an email to confirm your entry. If you don't see a confirmation email, check your spam folder.
Want to see more of my art?